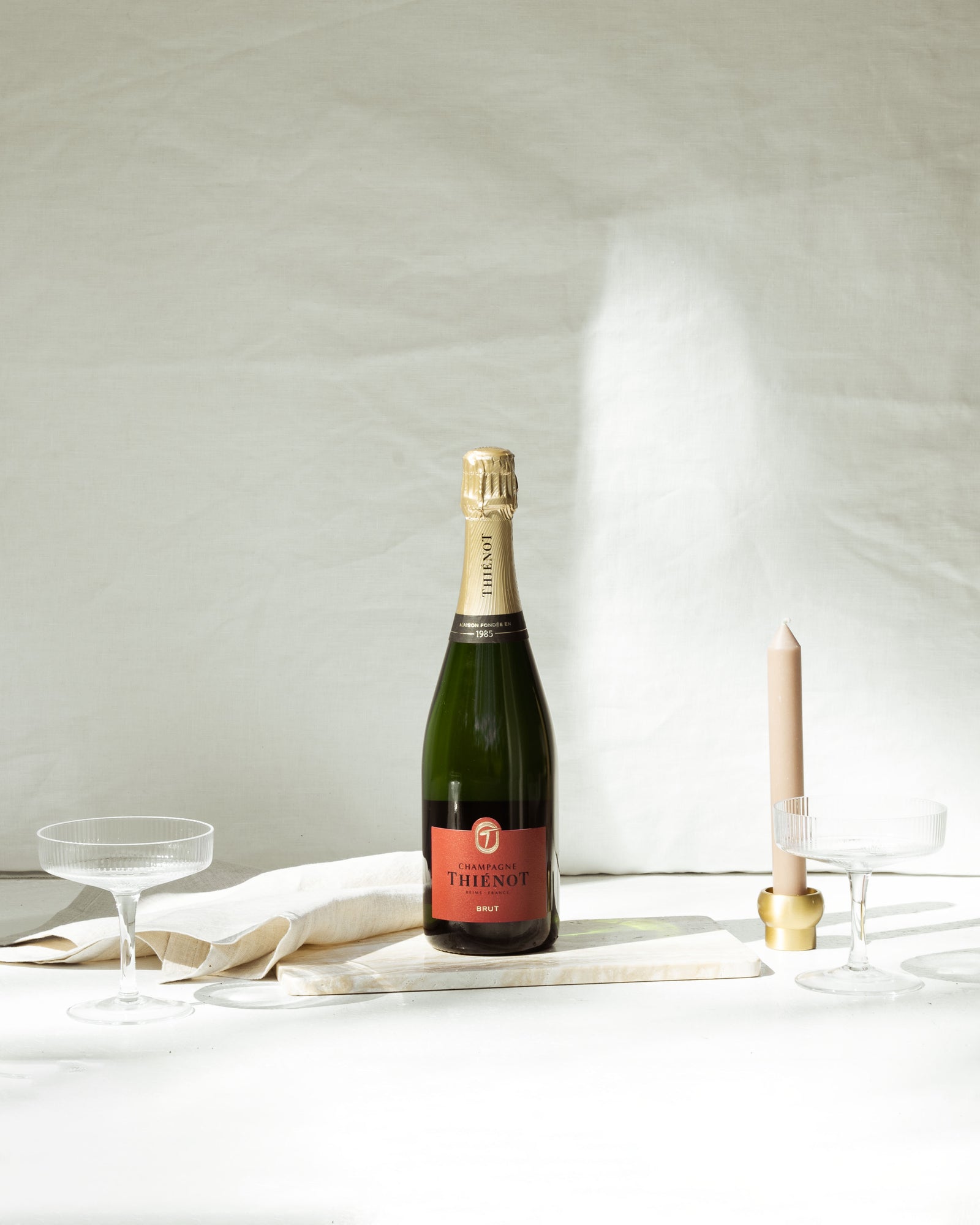 Is it ever a bad idea to pop a champagne bottle? Simple answer: No.
Posted: 09 August 2023
Let's head to the Champagne region in France and pop a bottle of a premier bottle of bubbles worthy of celebration. As recommended by our friends at Halle Aux Vins this is luxe wine for impressing your guests with and we've also included a recipe for the perfect nibbles to match this wine to.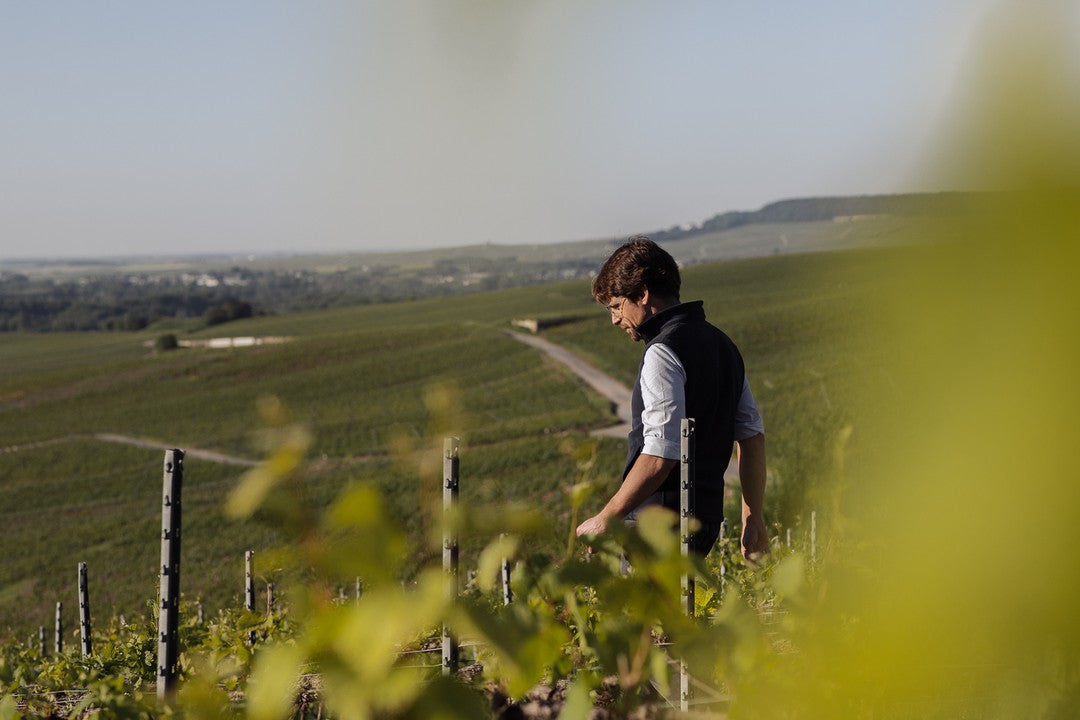 Who Makes It?
This delightful bubbles is crafted by Thiénot Champagne House, a renowned and prestigious champagne producer based in the heart of the Champagne region, France. The House was founded relatively recently in 1985 by Alain Thiénot, a prominent figure in the wine industry. Despite its relatively short history, Thiénot has rapidly earned a reputation for producing exceptional champagnes, often lauded for their finesse, elegance, and consistent quality. The House has vineyards covering more than 250 acres, and they also source grapes from carefully selected partner growers who share the same dedication to excellence in viticulture.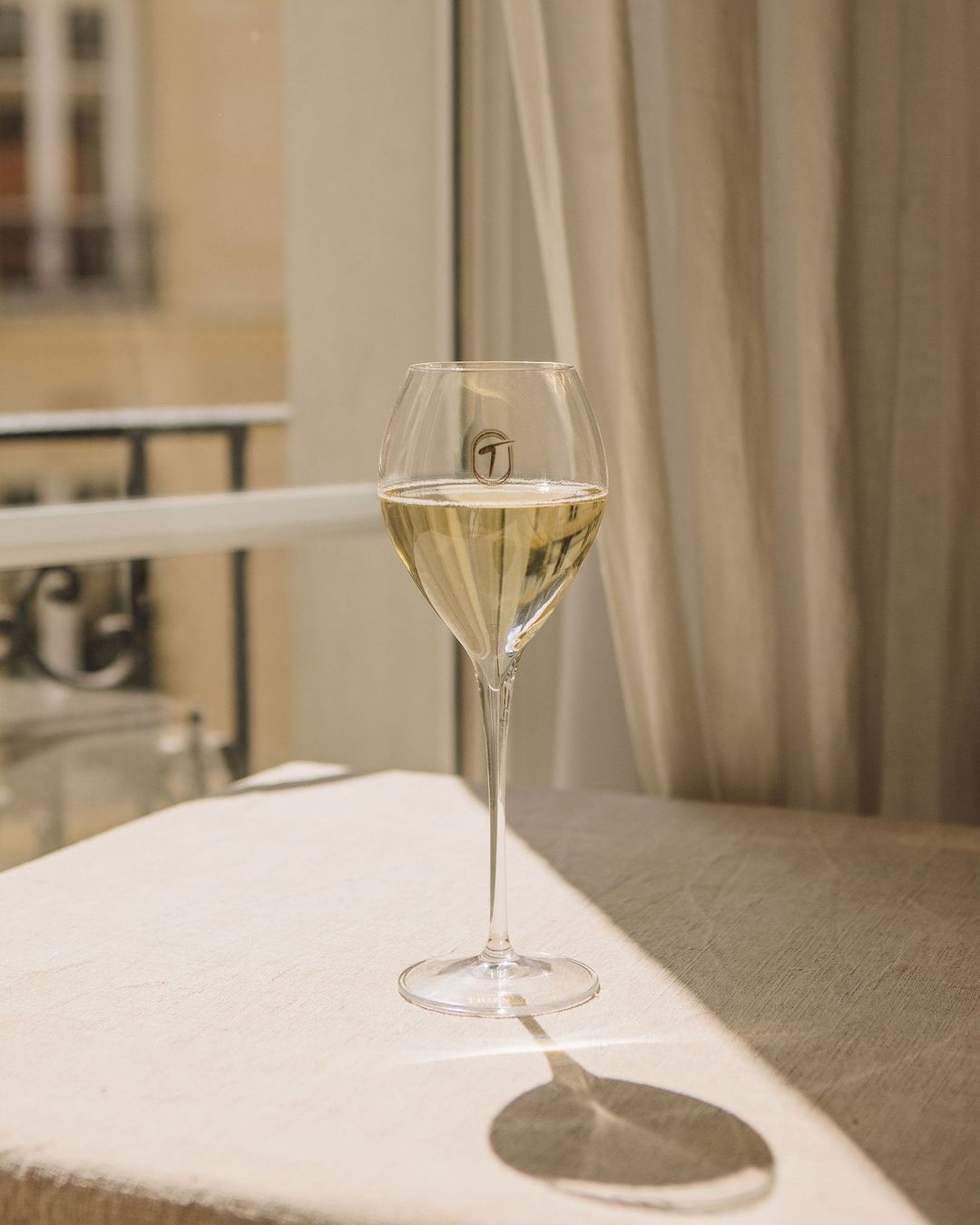 What Style Of Wine Is This?
This champagne is a perfect representation of the popular and widely appreciated apéritif style champagne. A non-vintage champagne means that it is a blend of wines from different years, carefully crafted to achieve a consistent and characteristic flavour profile that reflects the House's signature style.

The precise blend of this delightful champagne is a well-balanced combination of 45% Chardonnay, (contributing brightness and acidity), 35% Pinot Noir (lending structure and body), and 20% Pinot Meunier (which adds a charming fruitiness and suppleness to the overall character).
The champagne undergoes a minimum of 3 years of ageing in the cellars before it is deemed ready for release. This ageing process imparts additional complexity and maturity to the wine, elevating its overall quality and enhancing its aromatic and flavour characteristics.


When poured into a glass this delightful drop reveals a fine and persistent bead, signifying the high quality of the wine and meticulous winemaking process. On the palate, it presents a zesty and cleansing sensation, with prominent notes of citrus, reminiscent of lemon blossom. The mousse, or foaminess in the mouth, contributes to a creamy texture that adds to the overall indulgence of the champagne.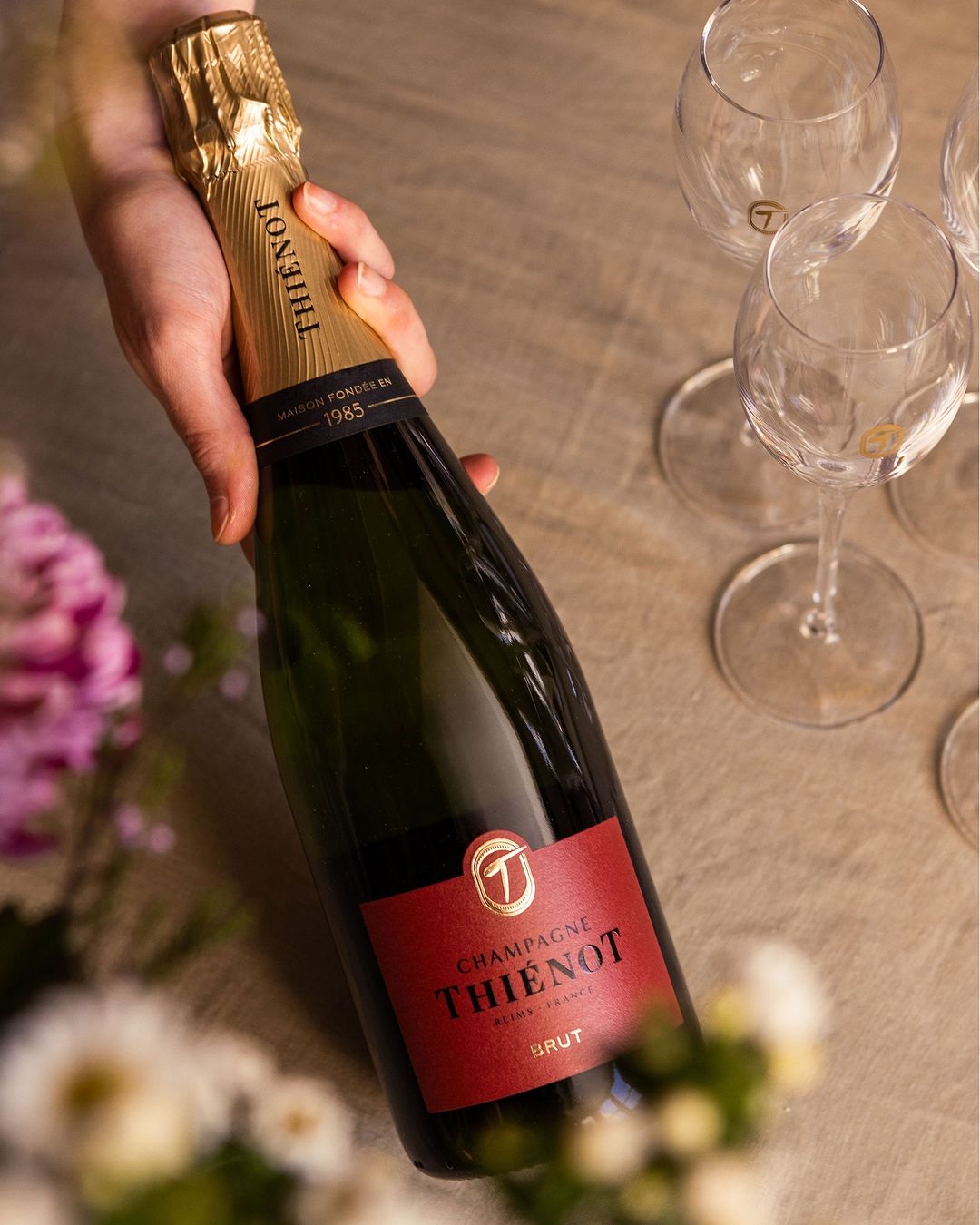 What Dish Should I Pair With This Wine?
A match made in heaven for your next aperitif moment would be to pair this dry finishing champagne with some simple but delicious anchovy butter toasts. The champagne is the perfect accompaniment to the creamy and crunchy bites. 
Recipe: Anchovy butter toasts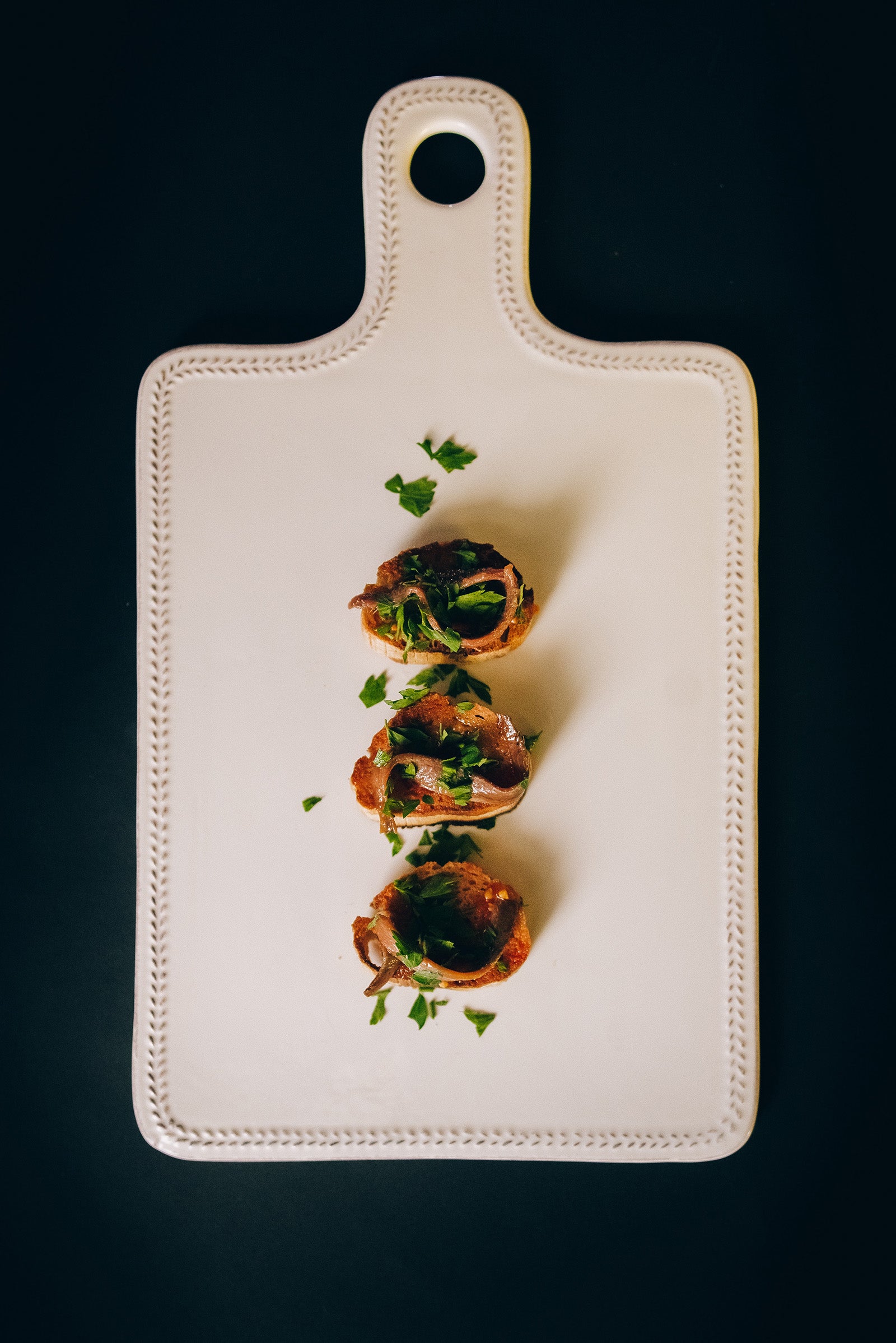 Ingredients:


- 50 gram (1½ oz) softened butter
- 6 finely chopped anchovies
- 3 tablespoon finely chopped fresh garlic chives
- 4 thick slices from a small french bread stick (150g)
Method:

1. Preheat grill


2. Combine softened butter, anchovy and garlic chives in a small bowl.


3. Toast slices of bread on one side under the grill. Spread untoasted side with anchovy butter; grill until browned lightly.
Meet Our Wine Expert and Shop this Champagne
Our good friend is the very talented Ludo Deloche, who owns and runs the very successful Halle Aux Vins. You'll find Ludo's wines on the lists of some of Australia's best restaurants, wine bars and boutique wine stores. Ludo primarily focuses on wines from France, as well as an increasing range of select Australian and Italian wines. 


Ludo frequently travels to Europe to gather fresh inspiration and explore the stories of their partner winemakers and we can say, having tried and tested a vast array of wines that everything for sale is absolutely delicious.