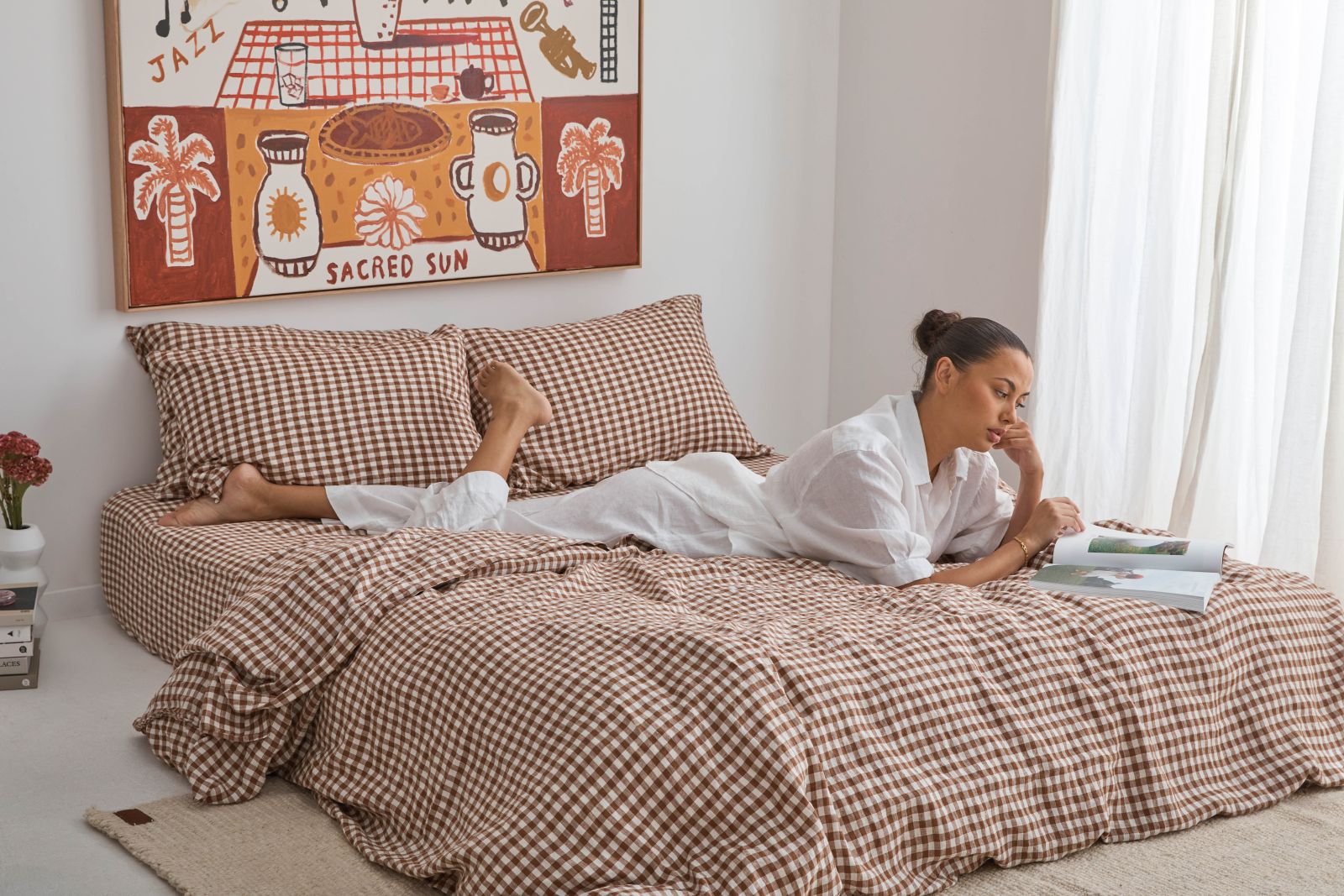 Behind the Design: 3 New Gingham Designs
Posted: 08 March 2022
We are so excited to welcome our biggest launch ever. Our number 1 best-selling design in 3 new limited-edition shades.
Ivy Gingham
Bring the calming presence of nature into your bedroom with Ivy Gingham. Earthy hues of Ivy woven against a warm White base offers a dreamily soft finish for lovers of cool tones and gentle texture.
Sandalwood Gingham
Bring a touch of warmth to your space with new Sandalwood Gingham. Our signature Sandalwood, a muted caramel with a warm, subtle apricot undertone woven against our timelessly adored Gingham pattern.
Cocoa Gingham
Elevate your neutral styling with new Cocoa Gingham. Rich chocolate hues woven against a warm White base to create the neutral finish you love with our signature gingham design.
Shop to Vote
While we'd love to keep them all, we can only keep one limited edition Gingham in our full-time collection.

Every purchase counts as a vote for the design you'd love to keep around. Shop to vote with your purchase now.